Making 2019 the Year of the Perfect Lawn
Having the perfect lawn should be one of your top goals of 2019 and with some solid New Year's lawn resolutions and a little bit of effort, it shouldn't be too hard to attain. Here's how you can kickstart your year with our January lawn care tips.
Getting Organized
While you're hibernating during the snowy weather, now is the perfect time to do some lawn planning. Get a notebook or calendar to organize lawn treatments by when they should be made.

Additionally, you could use a folder to organize all your lawn notes, including the Hometurf lawn reports left by our technicians after each visit. Getting organized is a great first step to achieving your perfect lawn as it will ensure you know what to do and more importantly, when you need to do it.
Repairing Equipment
The lull in lawn maintenance will also give you time to reevaluate your garden equipment. This includes repairing existing tools and perhaps purchasing new tools that may be required for this year. Get a head start this month and make any repairs to equipment now so you're not delayed in the spring. For guidance, check out our guide here. If there were tools you needed replacing, or perhaps upgrading, now might be a great time to purchase while demand is low!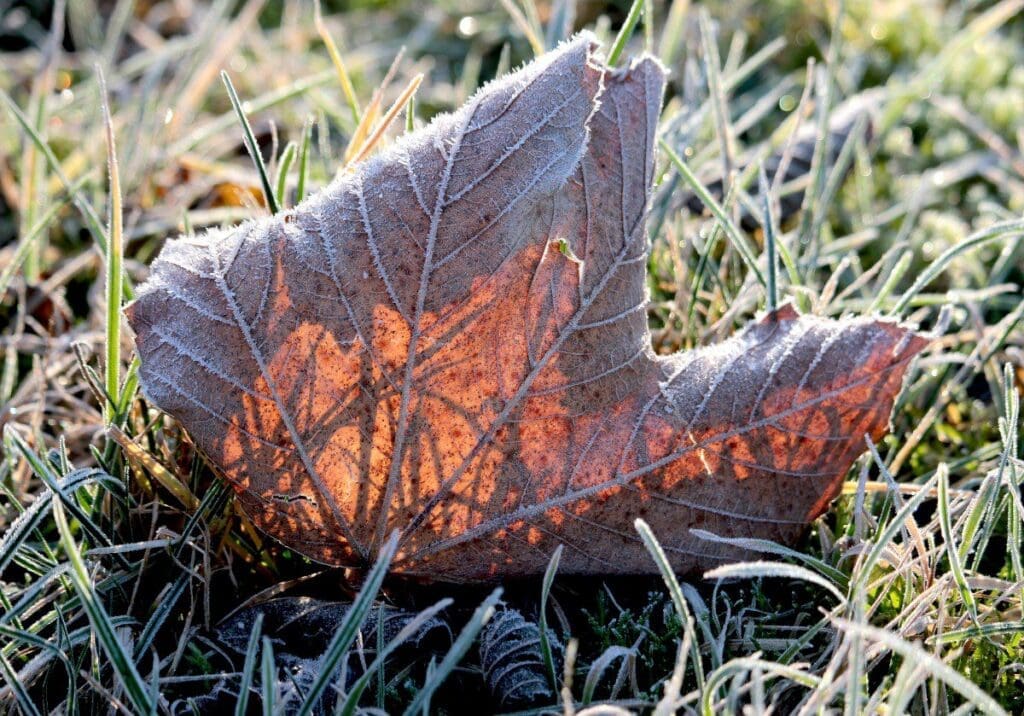 Out with the Old
When you do get the courage to venture outside and take a look at your lawn, here are some things to keep in mind. Firstly, avoid walking on your lawn over these cold months as the grass will be weaker and any more unnecessary weight could cause damage come the spring.
If the weather does allow it, make sure you remove any unwanted leaves or debris on the grass when you can. If not, leftover leaves from the fall can encourage the growth of snow mould. Removing old leaves from the autumn ensures your lawn isn't dwelling on the past in 2019!
In with the New
In order to promote new grass growth, there are some essential things you need to keep in mind. Keep salt to a minimum. While it may be tempting to lather your driveway with salt, this will almost definitely have a negative effect on your lawn. You don't want to dry out your grass, so try using alternatives such as sand which can provide better traction for your car.
Laying down sand to prevent slipping and shovelling snow from your driveway will help your lawn stay much healthier during this frosty time. Although, do make sure not to pile heaps of snow on your lawn as this will also damage the grass.
Once the weather does clear up, here's a comprehensive checklist for what needs to be done in the spring!
Even after following all the tips we've mentioned, it can still be hard to find time to work on your lawn. That's where Hometurf is ready to step in and help in 2019. To ensure your lawn has an amazing year, get in contact with Hometurf Lawn Care at 1-888-791-8873. For information about our services, visit our FAQ page and for the best lawn care tips and guides, read our other blog posts!