COVID-19 UPDATE
After an unprecedented government shut down of our business from March 15th to April 20th, we are now nearing the tail end of our season. We cannot thank you enough for your patronage through this challenging year. We are very pleased that we have been able to maintain the same high-quality standards that have defined the company for the past 30+ years. 
Additional Services
We offer a variety of additional services that you can add to any program
Weed Control for Paths, Patios and Driveways
Restore that crisp, clean appearance to your home's exterior.
From $29.95
Dethatching
Hometurf's Dethatching Service removes excessive thatch buildup using a mechanical power rake.
From $99.95
Dethatching and Overseeding
Maximize the benefits of dethatching with Hometurf's Premium Overseeding.
From $129.95
Granular Compost and Seed
Hometurf's Granular Compost and Seed Mix is the most effective way to rejuvenate a tired lawn.
From $79.95
Fall Aeration
Aeration reduces thatch buildup and soil compaction, allowing air and important nutrients to reach the root zone.
From $69.95
Grub Control
Hometurf's natural grub control product prevents lawn damage from grubs and beetles.
From $120.00
Liquid Aeration
Similar to physical aeration, liquid aeration helps enhance your lawn's ability to withstand environmental stresses.
From $69.95
Why Hometurf Lawn Care?
As a Canadian, family-owned and -operated lawn care business, we create lush green lawns using only the highest quality products. Using the expertise of our professional technicians, we provide award-winning and hassle-free lawn care all at an affordable price.
Our Service Areas
We are proud to offer our award-winning lawn care services to communities throughout Ontario including Toronto, Richmond Hill, Vaughan, Markham, Mississauga, Brampton, Oakville, Burlington, Hamilton, Brantford, Guelph, Kitchener and Calgary in Alberta.
Frequently Asked Questions
We offer a variety of additional services that you can add to any program
Blog
Lawn Care Do's and Don'ts for First Time Homeowners
Proper lawn maintenance can be daunting, especially for first time homeowners. However, ensuring your lawn always looks its best can be simple...
Read More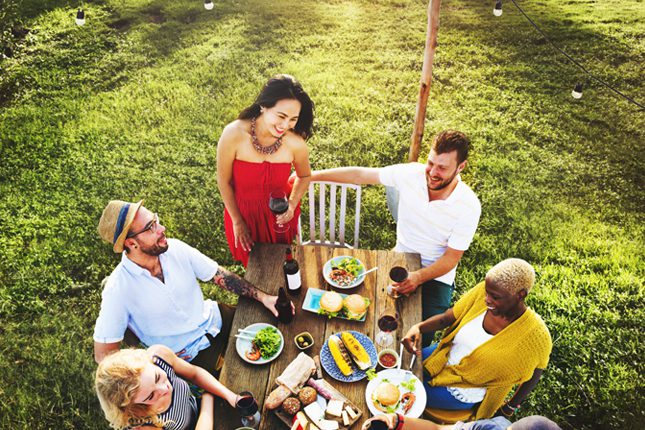 Transforming Your Lawn into a Social Distancing Hub
As healthcare professionals continue to advise us to stay home, it is more important than ever to keep strong connections...
Read More
View All Posts