Taking Care of Your Lawn for the Winter
You won't be seeing Hometurf signs on your lawn over the winter, so to make sure your lawn continues to be well looked after until we pick up it in spring, here's what you can do over the cold months.
To prepare your lawn for next year, autumn lawn care treatments, such as aeration and fertilization, should already be taken care of. Now, we're going to take a look at the final things to do before tucking away your lawn under the blankets of winter.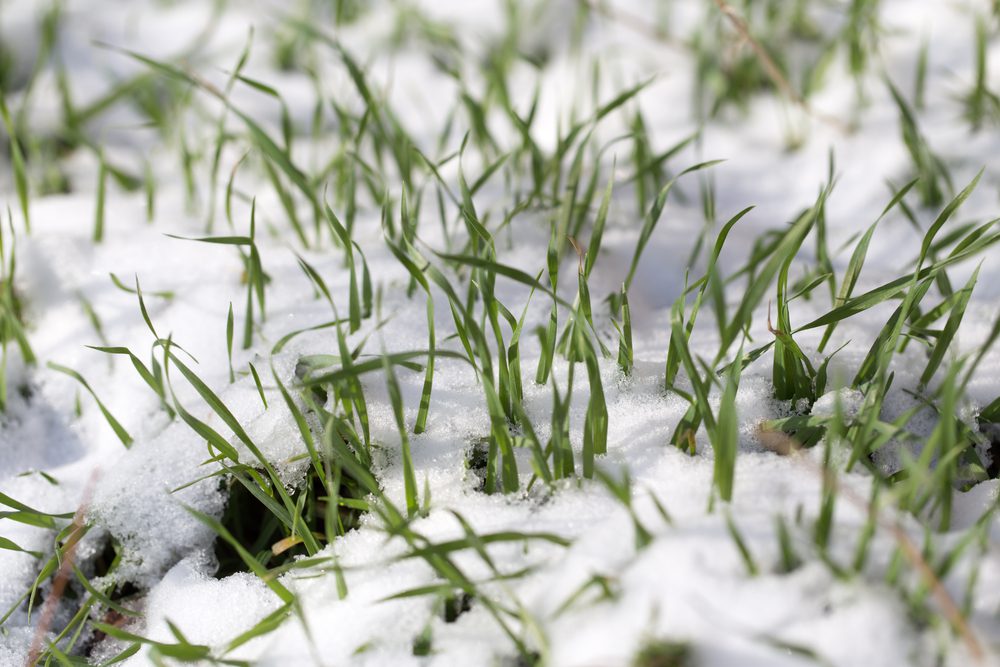 Removing Leaves and Reducing Foot Traffic
The first thing to do before the snow hits is to make sure your lawn is leaf free. Not only will this help the cleanup process in the spring when the snow melts, removing all the leaves now will also stop snow mould. Preventing snow mould will seem all the more important come the spring, but you can find out more here.
Secondly, get off the grass. While the roads will likely get busier at this time of year, you should at least avoid traffic on your lawn. Frozen or dormant lawns will be weaker than usual so it's best to mitigate any further stress by keeping the weight off. This includes walking on wet or frosted turf and keeping piles of snow off the lawn.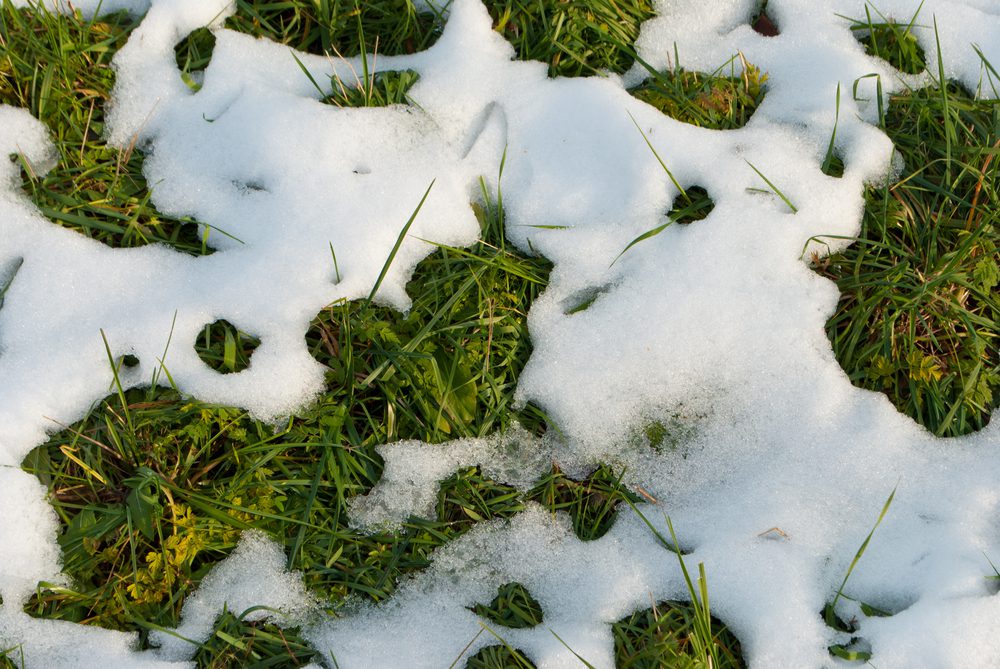 Storing and Maintaining Lawn Equipment
Before your yard becomes a winter obstacle course, now is a good time to think about maintaining your lawn equipment. This means cleaning, sharpening and checking for broken parts. For more information about preparing your equipment for the spring, check out our blog post.
When you've finished maintaining and repairing, make sure to properly store your tools away so they don't freeze over. Additionally, there are a number of other things you might want to do to prepare the outdoor of your home. For all that and more, check out our winter home maintenance checklist.  
It's important to take preventative measures before winter hits, but if you want to ensure your lawn springs back to life next year, get in contact with Hometurf Lawn Care at 1-888-791-8873. For more information about our services, visit our FAQ page or for the best lawn care tips, read our other blog posts!