Hometurf's Guide to the Perfect Summer Lockdown Lawn
If there's one place that should be safe to venture without a mask at the moment, it's your lawn. With the current COVID-19 pandemic, many summer plans have been put on hold. However, with some extra time at home, it might just be the perfect time to take control of your lockdown lawn.
During the summer months, there are a number of things you should do for your lawn — other than hosting social distancing barbeques. From keeping your grass hydrated and fresh to how often you should be mowing your lawn, we look at the ways to create the best lockdown lawn on your street.
Staying Hydrated 
Most of Southern Ontario has been experiencing a bit of a heatwave, which is great for spending time outdoors but not so great for our lawns. As a result of the heat, your lawn may be looking slightly more yellow and drier than usual so it's important to keep it hydrated by watering frequently. However, that doesn't mean you should buy a sprinkler and keeping it running all day.
It's important to consider when and how you water your lawn so that you don't waste water or overwater your grass. The best time to water your grass is first thing in the morning when it is cooler. This is because less water will be evaporated by the sun during the hottest time in the day which will allow more water to be absorbed by the grass. It's also worth noting that watering late at night is not as beneficial since water can cling to the grass and promote diseases such as fungus. If you want to take your watering game to the next level, here's why you should try watering your lawn with rainwater.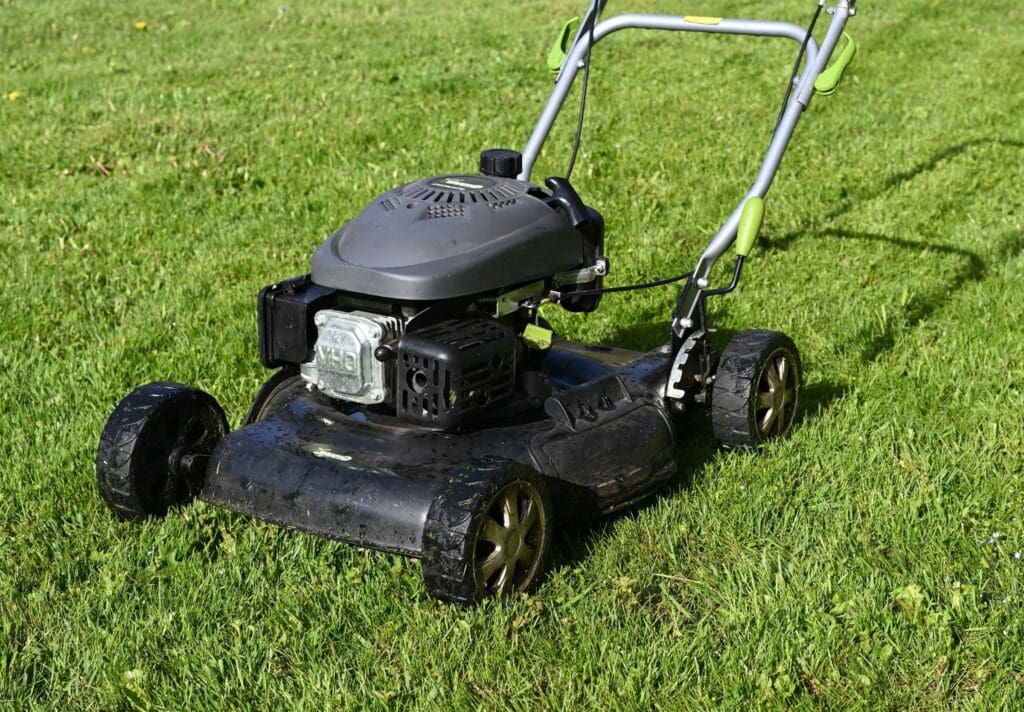 Lockdown Mowing 
There have been some questionable haircuts going around since lockdown began, but that doesn't mean your lawn has to go through a similar experience. Follow our mowing guide to ensure your lawn stays healthy and always has that freshly cut feel.
First thing to consider is how often to mow. We all have that neighbour that seems to mow their lawn on an almost daily basis, but they are correct to mow often if they're mowing high. Mowing high is important during summer as it allows the grass to battle weeds and drought. If you mow your lawn too short, the grass won't be able to grow long durable roots. A good rule to follow to ensure you don't cut too short is to only cut 1/3 of your grass' height each time you mow. For more tips, check out our full guide to proper mowing practices.
Save the Seeding 
With all the hot weather, you may notice some brown or bare patches that you'd like to fill in. However, right now is perhaps the worst time to plant grass seed as your seedlings will have to deal with soaring heats, weed competition and the increased risk of disease. Instead, we suggest you allow your brown patches of grass to stay dormant until the fall.
If you'd like a helping hand to create your perfect lawn this summer, or maybe getting a head start on next year's lawn, sign up for a Hometurf Lawn Care program. Get started with an instant online quote. For more information about our services, visit our FAQs page and for our expert seasonal tips, check out our blog posts!