Essential Spring Lawn Care Checklist
The days are getting longer, the warmer weather is here, and your winter lawn is coming out of its winter slumber. Now is the perfect time to start filling out your spring lawn care checklist! Keep reading to learn some essential steps you can take to prepare your grass for the change of season.
H
ow early is too early? 
Patience is key when it comes to spring lawn care. Waiting until your lawn is mostly green and the majority of the snow has melted to begin lawn maintenance will help promote new grass growth. Too much foot traffic on your lawn and you'll risk compacting the soil, increasing the chances of killing off new grass before it gets the chance to sprout. Read more about preparing your lawn for the spring melt in our blog.  
Cleaning Up
Removing lawn debris, such as leaves and other organic material, will help your lawn soak up the spring sun. Be cautious and gentle when raking to prevent damaging your lawn. (Psst, use a leaf rake and not a hard garden rake!) Keep an eye out for any areas that may be compacted and need aerating or areas that have excessive thatch and need to be dethatched! Learn more about our dethatching and full lawn aeration services on our website.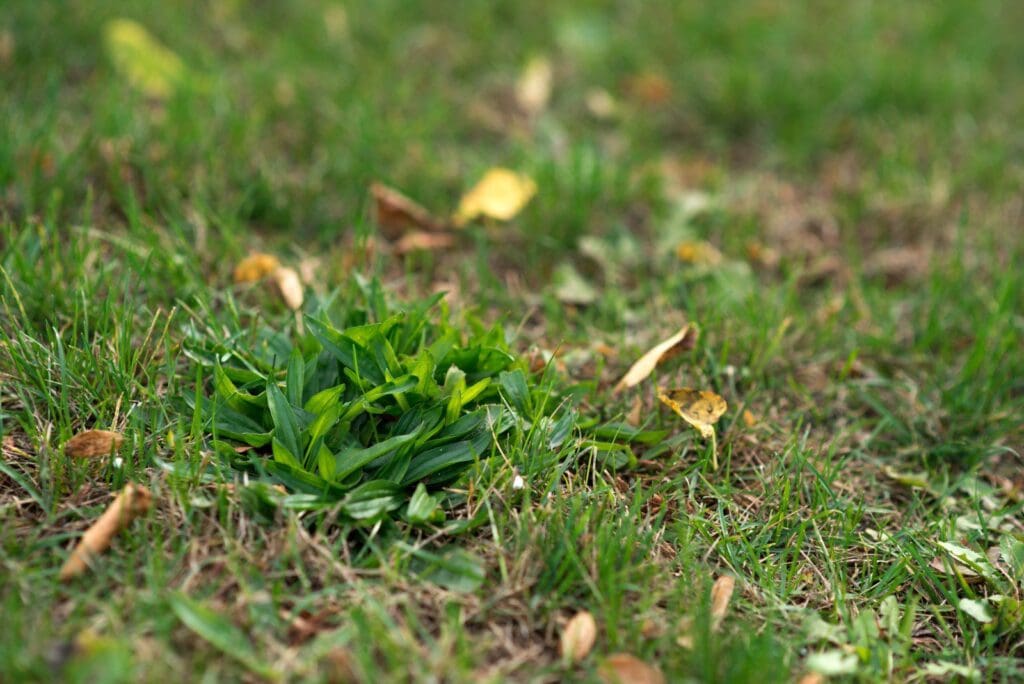 Weed Watch 
The question isn't "if" you'll have weeds to deal with, but rather "when" weeds will appear. Being proactive is key in keeping your weeds under control. Rather than waiting for weeds to invade your lawn, we recommend applying weed control to your grass beforehand. Hometurf uses all-natural products to safely and effectively eliminate unsightly weeds growing in interlocking patios, driveways and stonework. This non-selective treatment controls both broad leaf weeds and nuisance grasses such as crabgrass and quack grass. Book your lawn care program for this season and receive season long weed control services! 
In addition to these tips, the best thing you can do for your lawn is put the job in the hands of lawn care professionals. With our Complete Program, Deluxe Program and an array of additional services to choose from, you can tailor your Hometurf service to meet the unique needs of your lawn. Find out more about all our different services here.
To ensure your lawn has an amazing year, get in contact with Hometurf Lawn Care at 1-888-791-8873. For information about our services, visit our FAQ page and for the best lawn care tips and guides, read our other blog posts!