Assess Your Lawn This Spring
Everyone's lawn has suffered over the frigid winter months—you're not alone! As the blanket of snow melts, there can be some surprises left behind that you may not recognize. By taking the time to properly examine and diagnose any new conditions your grass has developed, you can stay on top of getting your outdoor space back up and running for the warmer months!  
Here is a list of conditions to check your thawing lawn for this year:  
Snow Mould  
Snow mould is a fungal disease that can happen as the snow melts and the temperature hits 0°C -7°C. There are two types of this mould, pink and grey, with pink being the most harmful to your lawn. Learn how best to identify and treat this pesky cold-weather fungi here.  
Salt Damage  
Salt, although immensely helpful for those slippery winter days, can leave areas of your lawn looking less than desirable come spring. Salt damage can leave yellow/brown dry patches typically in areas close to your driveway or paths. This can be repaired by applying Gypsum to the affected area. Gypsum provides your lawn with sulfur and calcium, which helps improve the soil and promotes healthy grass growth.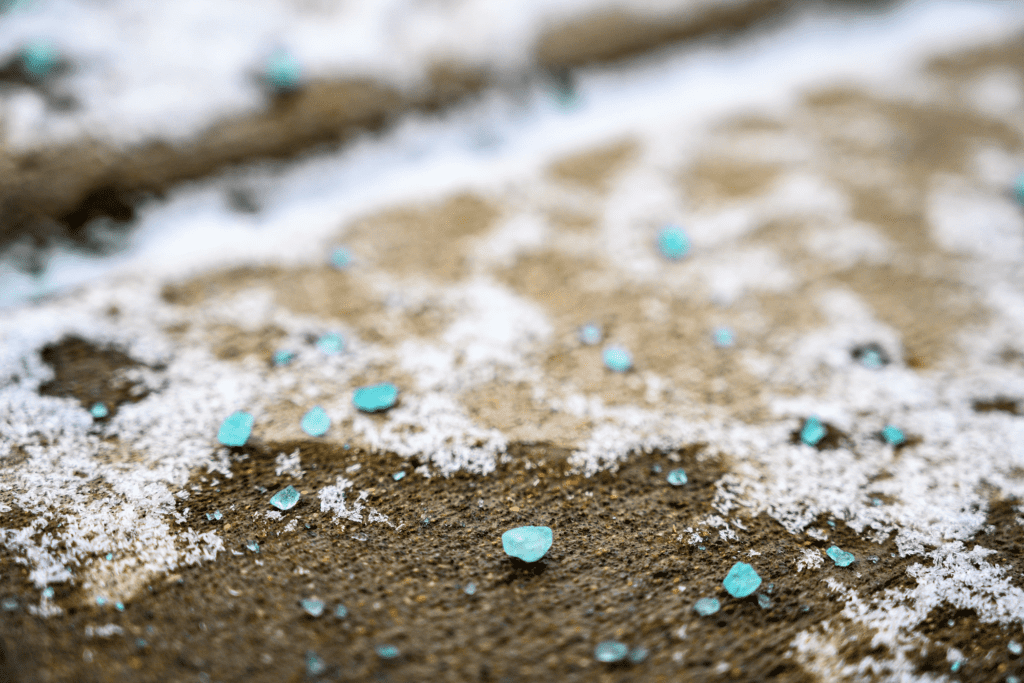 Drainage Issues  
With the seasonal melt coming and going, you may start to notice some areas that are not draining as well as others. These areas should be avoided when it comes to foot traffic to ensure the soil isn't being compacted more than necessary. These pooling areas can be caused by the slope of your yard or a buildup of yard waste. You can improve the drainage of your yard through core aeration once the ground has thawed and levelling out your lawn to prevent this for years to come.  
All of these diagnoses are great steps to take in partnership with your yearly lawn care treatments. If you are unsure of how to treat something or would like professional help, do not hesitate to call our team of experts that will be happy to help! 
If you have any questions about reviving your lawn this spring, feel free to reach us at 1.888.791.8873 or email us. For information about our services, visit our FAQ page and for the best lawn care tips and guides, read our other blog posts!